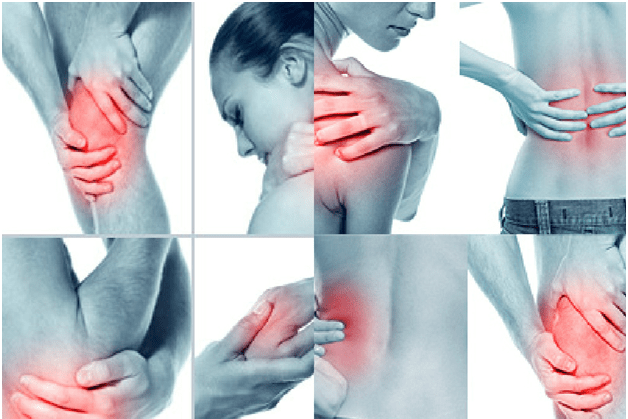 Joint pain affects millions of people and is associated with a wide range of conditions. Musculoskeletal conditions such as Arthritis, Carpal Tunnel Syndrome, Tendonitis, Ligament Sprain, Rotator Cuff, Herniated Discs are the most common reasons for joint pain.
Currently, people suffering from joint pain are typically prescribed drugs, including nonsteroidal anti-inflammatory drugs (NSAIDs) and Opioids. CBD is a natural, non-addictive alternative. CBD impacts brain receptors and has shown promise in reducing pain and inflammation. People are choosing CBD more and more for its anti-inflammatory properties, its effectiveness in relieving joint pain and the lack of side effects.
The Research
Researchers have identified a clear relationship between CBD and joint pain, although the number of scientific studies is still limited. Scientists have found that CBD appears to inhibit or activate key compounds in the Endocannabinoid System (ECS) associated with pain reduction. As CBD levels in the bloodstream increase, the amount of perceived pain seems to lesson.
A 2016 study, published in the European Journal of Pain, examined the efficacy of topical CBD in rats. It was found that the application of CBD significantly reduced joint swelling, as well as limb posture scores as a rating of pain. This study concluded that topical CBD offers therapeutic potential for pain-related inflammation associated with arthritis.
Another CBD study, published in the journal Pain, focused on pain prevention in rats with osteoarthritis. This study found that CBD blocked joint pain and preventive CBD administration blocked the development of nerve damage and the pain felt in arthritic joints. The researchers concluded that CBD may be a safe treatment option for humans with joint pain as it targets the pain and blocks the inflammation that can cause the condition to progress.
These studies show great promise, yet human studies are limited. More comprehensive human studies are in progress.
What the Experts Say
Dr. Bonni Goldstein, author of Cannabis Revealed, and Medical Director of Canna-Centers in California says CBD can help reduce inflammatory discomfort.
"CBD is a potent anti-inflammatory and can decrease joint pain in patients with arthritis and other conditions that cause joint inflammation. Patients often report better mobility and an ability to decrease the use of NSAIDs with CBD use."
Adie Rae, Ph.D., a subject matter expert who has extensively studied the endocannabinoid system stated:
"Both rheumatoid and osteoarthritis patients report using topical CBD oil to manage their symptoms. The true efficacy of these products has not been studied in clinical trials, but in animal models of arthritis, topical CBD effectively reduces pain and inflammation."
CBD Use for Pain is Growing
According to a Gallup poll in August 2019, nearly 14% of Americans report using CBD products, and the number one reason is pain. The Arthritis Foundation conducted its own poll and found that 29% were using CBD and nearly 80% of respondents were either using it, had used it in the past, or were considering it. Of those using it, most reported improvement in physical function, sleep, and well-being.
Why Should You Try CBD Joint Pain?
CBD is non-addictive, unlike the most common drugs prescribed for pain. CBD topicals can provide immediate pain relief and can be applied repeatedly, as needed. CBD oils, taken under the tongue, reduce internal inflammation and can intervene pain receptors to alleviate joint pain. 
If you suffer from joint pain and are interested in finding safe, affordable treatment options, CBD may be exactly what you are looking for.  If you have any concerns about how CBD may interact with your current health care/ medication regimen, we recommend discussing it with your health care provider.